Sparkling & 2016 Celebration!
Feb 16, 2019
11:00 am - 5:00 pm
Amazing flight of wines for our Valentines/Presidents Day Weekend event!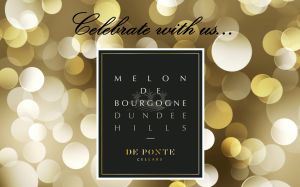 We are laying it all down... Bring your sweetie and come be the first to taste a complete line up of our 2016 Pinot Noirs, including:
2016 Melon de Bourgogne Methode Traditionelle! (our second vintage of this stunner)
&
2016 Dundee Hills Pinot Noir
2016 Lonesome Rock Ranch Pinot Noir
2016 Estate Pinot Noir
2016 Baldwin Family Reserve Pinot Noir
Our annual Pinot Noir case sale will be in effect - do not miss one of our most special events of the year!
Dates:
Feb 16, 2019 11:00 am - 5:00 pm