2015 Case Sale
Feb 1, 2018 - Feb 28, 2018

Our only sale of the year....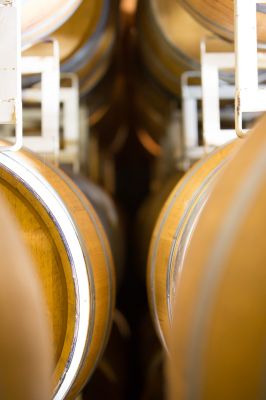 Get to know the 2015's with an extra 10% off all case sales.*
We are thrilled to share the first release of the stellar 2015 vintage with you… and what better way than with our annual case sale?!

It is a fortunate thing to struggle with the perfect words to describe and differentiate yet another flawless growing season that has yielded, again, incredible wines… Isabelle recounted the vintage, which was warm and quite early, as one that lived up to the level of the 2014's but has more brightness and depth.

Whether a consumer of our wines in their youth or the consummate collector, the 2015 will not disappoint.

Here is what a few of our industry experts had to say:

Oregon Pushes the Quality Needle for Pinot by Josh Raynolds (Vinous)
OREGON: PINOT STILL KING EVEN IN HOT 2015 AND 2014 VINTAGES by Josh Suckling
Harvest 2015 by Harvey Steiman (Wine Spectator)
2015 Dundee Hills Pinot Noir
816 cases produced
Aromas of fresh red raspberries, rose petal and thyme. Bright, fresh and with nice acidity and balance. Hints of cranberry and minerality – this wine has wonderful energy and a long, refined finish. Drink now or cellar 5-8 years.
$47 Retail $37 Club
$33.30/ Bottle Case Price
2015 Lonesome Rock Ranch
Pinot Noir
613 cases produced
Sweet, complex nose laced with minerality, earth and floral notes. The LRR is round, bright, well balanced and has great drinking appeal in its youth. This is a great expression of our vineyard in the coastal foothills, now in its 6th year of production. Drink now or cellar 5-8 years.
$44 Retail $35 Club
$31.50/bottle Case Price
2015 Estate Pinot Noir
431 cases produced
Blackberry pie and toasty notes exude from the glass. This multi-layered wine has it all – floral notes, red fruit, spice, caramel and a finish that lingers and lingers. The Estate is a very elegant example of the 2015 vintage – Isabelle called it, "Sexy." Cellar for 8-10 years
$65 Retail $55 Club
$49.50/bottle Case Price
2015 Baldwin Family Reserve Pinot Noir
214 cases produced
Nose of French vanilla, mocha and toffee mingles with notes of blackberry and plum. A luscious, concentrated body yields bright acidity and flavors of baking spice and peppercorn. The finish is supported by big, smooth tannins and a persistent finish. Drink thru 2028.
$80 Retail $65 Club
$58.50/bottle Case Price
* *When ordering online please be sure to do the following:
1) In Billing Information section please be sure to select "Member" under Wine Club tab
2) Use coupon code 2015case
If the invoice does not look correct, do not worry, we manually input and charge the orders, so the proper corrections will be made.

*Due to low temperatures across the country, ground shipping may be held until above freezing. Expedited shipping can also be arranged.

*This offer is only valid on case purchases of 750 ml bottles and for the wines listed in this email. Sorry - the Clay Hill is already a killer deal!

*You may also call the winery, 503-864-3698 or email info@depontecellars.com for orders or questions. Cheers!
Dates:
Feb 1, 2018 - Feb 28, 2018 All month!